Let's get started!  Click the Quick & Easy button to the right to reserve your Appointment.
Jersey Dental Care : The Best in Family Dental Care 
Call us today. 973.372.2330
Jersey Dental Care, we use the most advanced techniques available to provide top quality family dental care. From cosmetic dentistry, oral surgery and dental implants to dental cleanings and Invisalign braces, our practice offers a complete range of dental services.
Dr. Henry and his staff are focused on providing the most comfortable, relaxing, and painless experience possible. We treat our patients like family and want you to feel right at home during every visit. We provide personalized dental care for patients who need cosmetic, general, restorative, emergency or implant dentistry.
Call us today and schedule your appointment. You'll quickly see why Jersey Dental Care is different and why going to your local dentist should never have to feel like a chore.
FAMILY DENTAL CARE
The Best in Irvington
Jersey Dental Care is the leading local dental practice that provides a wide range of advanced and painless treatments in general dentistry, implants, periodontics, endodontics, orthodontics and dental surgery.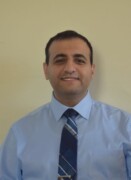 Dr. Cyril Henry
Dr. Cyril Henry is a graduate of NYU College of Dentistry where he received extensive training in all aspects of general dentistry and dental implant training . His love of dentistry and conscientious attention to the needs of his patients make for a pleasant dental experience.
NO INSURANCE?
Learn About Our Dental Plan!
We know all too well the importance of affordable dental care, and we have worked hard to create a solution that is available to all of our patients.  Our Jersey Dental Care Plan can reduce costs on routine office visits and dental procedures.  Call us to enroll today!
We Are a Full-Service Family Dentist!
Dental Implants – These replace missing teeth. They offer beautiful results that look, feel and function just like natural teeth. They can also provide a method for attaching dentures that can be snapped in or out for secure fit and easy cleaning. They will improve the quality of your smile and life.
Endodontics (Root Canal Therapy) – There are times when this may be necessary to preserve a tooth and to stop or prevent infection. This may be required after a traumatic injury or excessive decay. In most cases, our team can treat the tooth with great success, alleviating discomfort and providing a tooth structure that can be restored with a crown.
Periodontics (Gum Treatment) – Healthy gums are critical to maintaining healthy teeth and avoiding bone loss. Periodontal treatment can help restore optimal health to teeth and gums. We can determine your gum health and whether any corrective measures are necessary during a regular exam.
Invisalign (Invisible Braces) – Invisalign uses a series of custom-made clear retainers that move teeth gradually over time. This is a much less invasive treatment compared to traditional braces. They are both convenient and less noticeable. Talk to our dentist to see if you are a candidate for Invisalign Braces.
Oral Surgery – We have an experienced surgeon on staff to handle any dental surgery such as wisdom teeth extractions.
Composite Fillings – These are commonly used to restore teeth from decay and can be done in only one appointment. We make sure these match the natural color of your tooth.
Crowns and Bridges – We offer all types of restorative dentistry, including porcelain crowns and bridges.
Dentures / Partials – We offer dentures and partials that provide affordable, natural-looking teeth. Our dentist can discuss your options and specific needs.
Patient Testimonials
"I have had nothing but great experiences with American Dental Care of Newark. I highly recommend them."
"I was looking for a great dentist where I could take my entire family. Couldn't be happier!"
"From my very first visit the caring staff made me feel very relaxed and comfortable. Thank you."
Our Location
LOCATED NEAR EAST ORANGE, NJ
Our office is conveniently located at 961 Sanford Avenue, Irvington, NJ 07111, close to East Orange and Newark.
If you are a new patient and are scheduling your appointment, we ask that — should it be necessary to cancel for any reason — you please provide us with 72 hours advanced notice so that we can change our schedule.
Our staff and doctors will be waiting for you at your appointed time. We're excited to help you achieve and maintain great dental health!
RESERVE TIME JUST FOR YOU!
We are excited to help you achieve your optimum dental health and to brighten your smile. Reserve an appointment today and let's get started!